IMPORTANT
The S8610U control module is not designed to replace controls with:
Flame sensing other than by flame rectification (White Rodgers Cycle-Pilot®, or Robertshaw thermal sensing)
Standing pilot appliances
Direct main burner ignition
NOTE

When replacing an older ignition module it is necessary to connect the thermostat W signal to the TH-W terminal of the S8610U3009 module. The 24V GND terminal of the S8610U3009 should be connected to the common leg of the 24 VAC transformer. Note that the 24V terminal of the S8610U3009 should remain disconnected if a vent damper is not used.
The Honeywell S8610U3009 universal intermittent pilot ignition module replaces many older ignition modules.
WARNING
Check the table below before replacing an existing intermittent pilot control with the S8610U. If the existing control is not listed, do not use the S8610U to replace it unless you are certain the specifications match those of the existing control.
To download the image: click here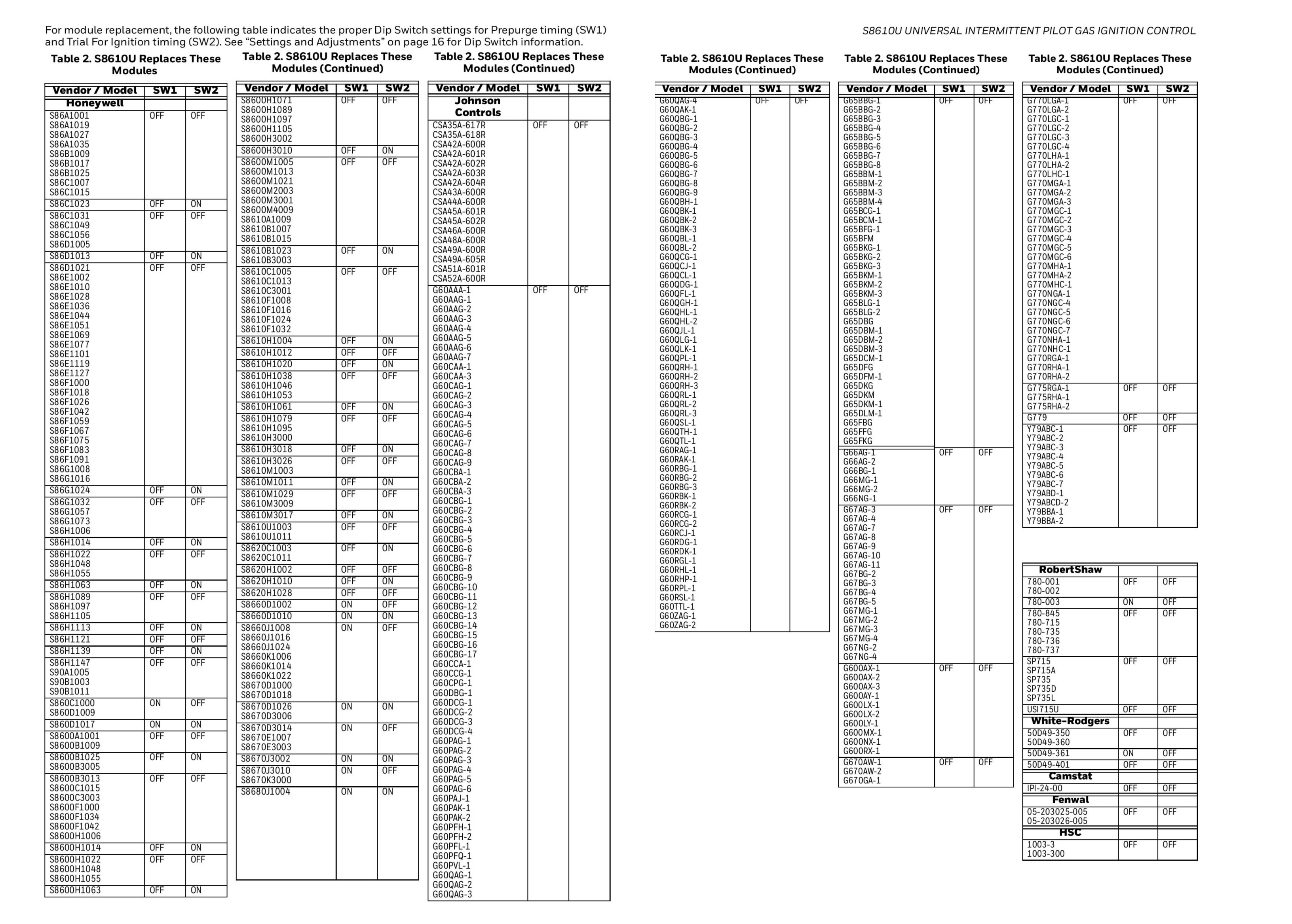 Recent Posts
Ready for summer with mini splits and HVAC components!! …

We will be publishing here updates to our team!Here are 5 quick questions to get to know our newest …

We thought it would only be fitting if our customers are able to see the faces behind the name! We …